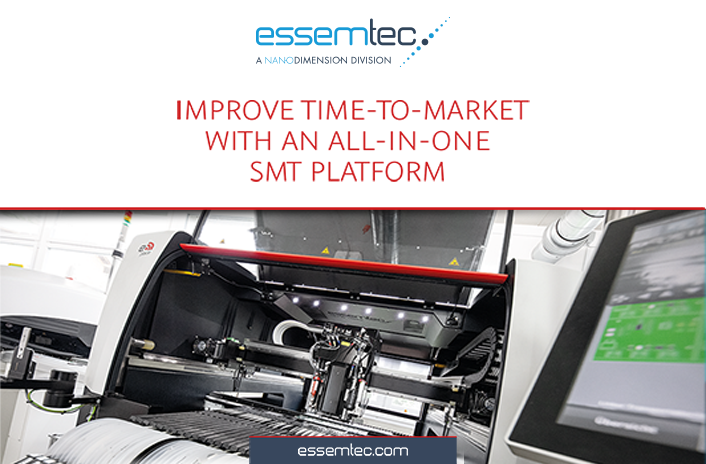 See how an all-in-one SMT solution provides a decisive competitive advantage .
While PCB production tasks like Pick and Place, solder jet printing, adhesive jetting, and material dispensing can be achieved by shuttling between separate dedicated machines, many electronic manufacturers are learning the advantages of keeping these processes all in one system for both reliable everyday builds and for handling on-the-fly emergency recalibration.
Our new white paper explores the user benefits that emerge when assembly happens on a single platform.
An all-in-one solution is the newest innovation from the proven Swiss manufacturer Essemtec, now a division of Nano Dimension, which is reinventing electronics production into a seamlessly digital workflow.
In the future, agile development, delivery speed, and efficient job coordination will add up to a decisive competitive advantage. This new white paper goes in depth to the specific engineering issues involved for successful implementation.
Fill out the form to download the whitepaper now.
Please Fill the Form