Additive manufacturing opens doors to new innovations in medical device research
Wearable Medical Devices
Wearable medical device research and development in Academia is delivering the next evolution of electronic applications.
Using custom flexible materials, the DragonFly 3D printer can generate new and novel research of circuits that conform to organic or custom shapes.
Current research includes smart patches and tattoos for on-skin testing.
Optoelectronics
With Additively Manufactured Electronics (AME),
AME enables greater acceleration of medical research not only through the use of 3D space but in the ability to rapidly iterate and produce prototype for testing.
Implantable optoelectronic probes combine light delivery with electrodes for the readout of electrochemical signals, are an ideal candidate for 3D printed electronics.
By combining miniaturization with use of the 3D space, new variations can be prototyped immediately for testing and evaluation.
Lab on Chip
Nano Dimension 3D printers enable extensive research and innovation into new devices for medical and life sciences.
Additively Manufactured Electronics (AME) deliver new opportunities for innovation and research into Lab on Chip devices.
By utilizing true 3D space and opportunities for miniaturization, AME can bring new, novel and innovative Lab on Chip devices to life.
Dependable in-house 3D printing for medical device research and development
DragonFly IV and FLIGHT Software
Precision additive manufacturing system for electronics
•Simultaneous dual-material 3D printing of silver and dielectric materials
•Layout circuits in 3D space for miniaturization or custom shapes
•Keep IP secure through in-house production
Fabrica 2.0
Precision micro manufacturing with the advantages of Additive Manufacturing
•Produce hundreds of micro parts overnight
•1-micron resolution
•Rapid prototyping of plastic parts without tooling
•Find new opportunity in the new scale of miniaturization
Quality parts with powerful results
Nano Dimension's AME technology helped us to achieve an original product prototype, in which wires and connectors were eliminated and the package was minimized, to obtain an optimal user experience. It simplified the manufacturing process, as compared to traditional manufacturing methods.
Dr. Francesco Guido
CTO Piezoskin S.R.L.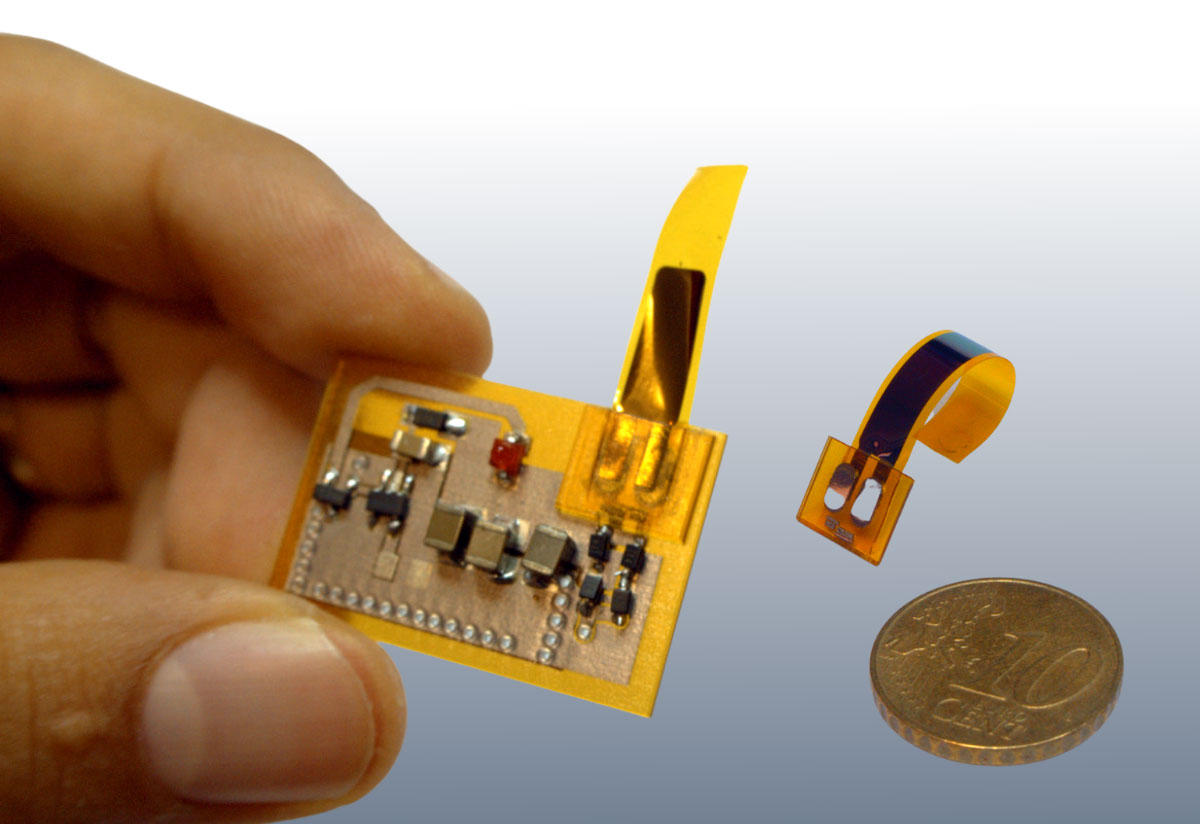 "The demand for more advanced devices driven the development of implantable optoelectronic probes combining light delivery sites with electrodes for readout of electrochemical signals, known in the community as optrodes. The realization of custom-designed 3D printed circuit boards(PCBs)with a Nano Dimension DragonFly printer solves this challenge"
"The suitability of the DragonFly system to rapidly and affordably manufacture functional prototypes, combined with the broad ecosystem of applications for health and energy harvesting, makes it an ideal choice for our team to achieve higher performance, quick development and print complex shapes not achievable using traditional manufacturing processes."
Prof. Massimo De Vittorio
CBN-IIT.