Additively Manufactured Electronics offer a variety of Applications
Advanced RF Devices
From new radio-frequency (RF) devices tested in space, to innovative, high-performance electronics devices (Hi-PEDS®) for 5G, Additively Manufactured Electronics (AME) delivers vast opportunities in product development to take electronics to new levels of performance, fit, and function.
In-House Sensors
Generate custom 3D-printed sensor devices in-house with higher performance and accuracy.
Take advantage of AME's new flexibility to create organic shapes and more compact designs for better sensing and reporting.
Proven PCB Assembly Solutions
Flexible and smart Surface Mount and Pick and Place technologies from Essemtec are now part of Nano Dimension, which enable manufacturers rapid prototyping and short runs of completed PCBs at affordable cost.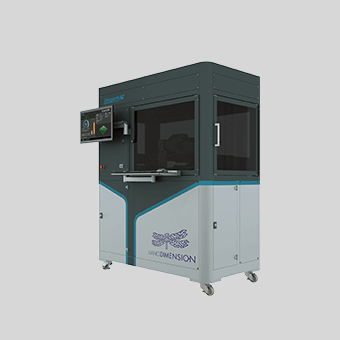 Reliable 3D printing for electronics
DragonFly IV and FLIGHT Software – Precision additive manufacturing system for electronics.
Simultaneous 3D printing of silver and dielectric materials
Layout circuits in 3D space for novel device design
Keep IP secure through in-house production
–
–
Quality parts with powerful results
"The ability to manufacture RF systems in-house offers an exciting new means for rapid and affordable prototyping and volume manufacturing. The results of the study provide substantial motivation to develop this technology further."
Dr. Arthur Paolella,
Space and Intelligence Systems, L3 Harris Corporation. R.L.
"Military sensor solutions require performance and reliability levels far above those of commercial components. To have high-density components quickly available with reduced effort by means of 3D printing gives us a competitive edge in the development process of such high-end electronic systems."
Thomas Müller
CEO Hensoldt
"The suitability of the DragonFly system to rapidly and affordably manufacture functional prototypes makes it an ideal choice for our team to achieve higher performance, quick development and print complex shapes not achievable using traditional manufacturing processes."
Prof. Massimo De Vittorio
CBN-IIT — Lecce — Italy