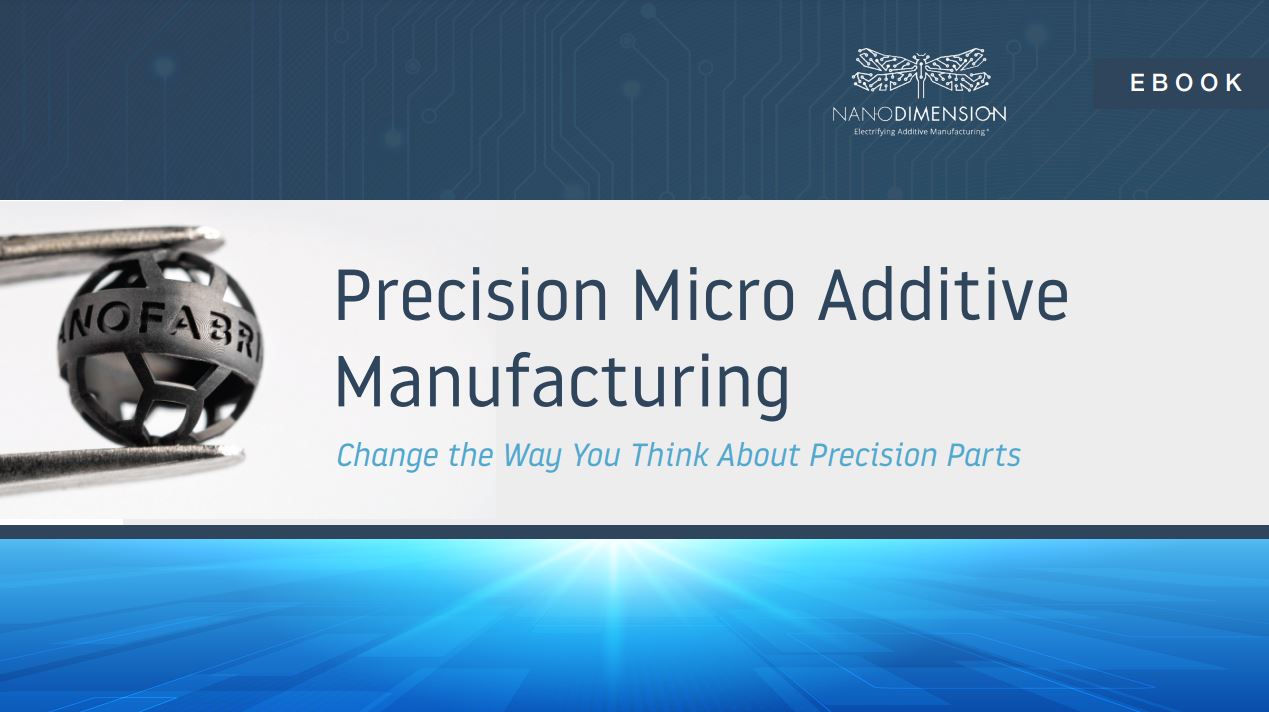 Smaller Parts: Big Opportunities
A new frontier has opened in miniaturization and additive manufacturing (AM).
Micro-AM printers can create plastic parts from layers just 1 micron thick — a new breakthrough in the level of complexity and detail possible.
This free Micro-AM ebook explains the business advantages of increasing production capacity to smaller parts and submillimeter details.
The latest generation of 3D printers manufacture components comparable to micro injection-molded parts without the need for and cost of tooling. Alternatively, shops can now prototype micro-tooling in a matter of hours and at a significant reduction in cost.
This ebook outlines the strategy of high-mix low-volume production and how it can increase the range of new jobs you can take on.
Download your digital copy today.
Please Fill the Form