Produce hundreds of micron-detailed parts in hours with durable Fabrica materials
____________________________________________________________________________________________
Precision N-800
ABS-like material
Serving a wide range of engineering applications.
Strength and Flexibility
An ideal choice for structural applications.
Performance P-900
Reinforced Composite
High-temperature-tolerance with upgraded mechanical properties.
High Wear Resistance
Enhanced performance for demanding applications.
T-700
PMMA-like (polymethyl methacrylate)
Suitable for production of parts requiring translucency such as optical elements, microfluidic chips, and medical devices.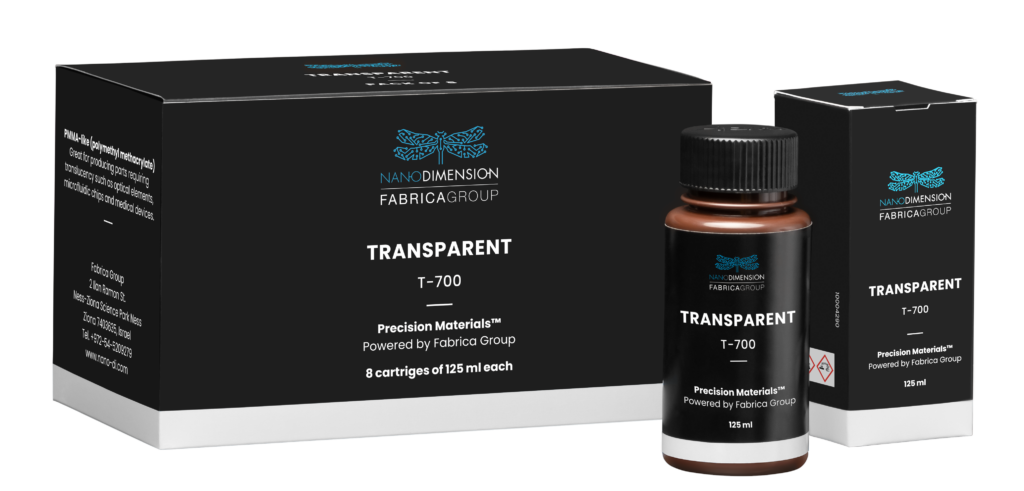 D-810
Versatile ABS-like
Durable, rigid material, enabling high structural integrity.
Fabrica is reinventing manufacturing
Technical Specifications for Fabrica Materials
Fabrica Materials Data Sheet