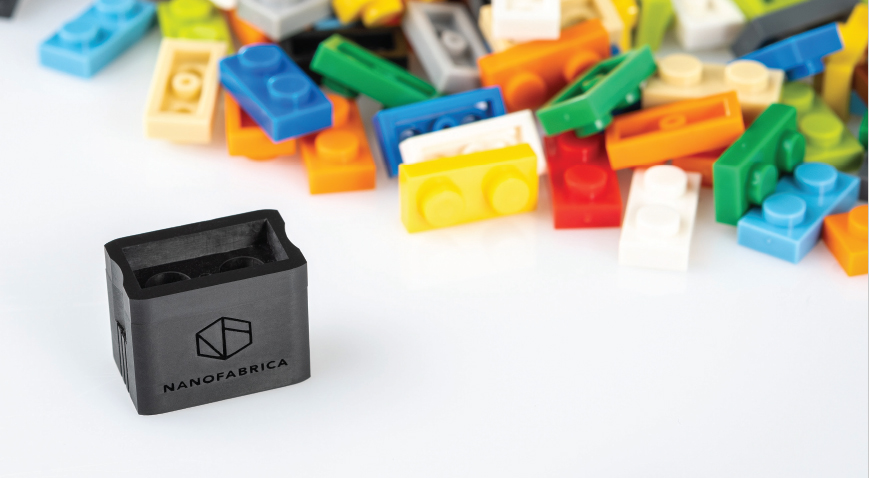 Join Nano Dimension at AMUG 2022 to explore new opportunities in precision Micro-AM and Additively Manufactured Electronics
Explore the uncharted frontier of precision micro-parts at this year's AMUG.
Now that 3D printing capabilities are zooming down to 1-micron resolution at no extra cost, the business opportunities are enormous.
Manufacturers can generate thousands of production-grade micro-assemblies overnight without the need to develop tooling. We'll see how current plastic fabricators with traditional methods are augmenting their capabilities to create ultra-small precise parts with Micro-AM printers like Fabrica 2.0 to capture more complex jobs and a bigger client base.
The world is getting smaller and so are products
The trend of the decade is to reimagine products in the light of new additive manufacturing techniques. Many product functions can now be accomplished with smaller parts, and smaller parts are cheaper and faster to make. We'll let you connect the dots.
Another great Nano Dimension development on display at AMUG is our 3D printed circuit boards made on our DragonFly IV printer, able to dual-print in silver and polymer to form high-performance electronic circuits. Electronics can now be embedded in any 3D shape, making more compact designs possible, even taking the form of flexible and elastic wearable tech.
We're excited to meet everyone and show all the recent advancements from Nano Dimension. Sign up below for a schedule time to talk with one of our product experts at booth P9.
MEET WITH AN EXPERT